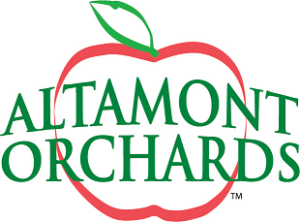 OPEN ON WEEKENDS :   
Hours
10am to 4 pm 
Variety Picking: 9/30 and Oct 1: Empire, Northern Spy, Red Delicious and Cortland Apples 
OCT 7, 8 & 9th:    Empire, Jonagold, Crispin, Fortune
oct 14 and 15th:   Crispin, Fuji and Fortune
Oct 21 and 22      Fuji /TBA
Please note the orchard is very wet this season, please bring boots, work shoes for your comfort.
This season apples look amazing, good size, and delicious.
Pets are not allowed in the Apple Orchard, but leashed animals are allowed in non-crop areas of the farm, (parking lot, farm roads etc.). Please pick up after your pets.
Children are welcome, with Adult Supervision.  Please no open toe shoes. Wear comfortable clothes to pick in. Bring Sun Screen and Insect repellent. Dress warm on cool Fall days
Pricing:  1/2 Bushels Apples $30, Buy 3 – 1/2 bushels or more $27/ 1/2 bushel.   Peck Bags $16.
Location:  691 Rt 146   , Altamont, NY 12009